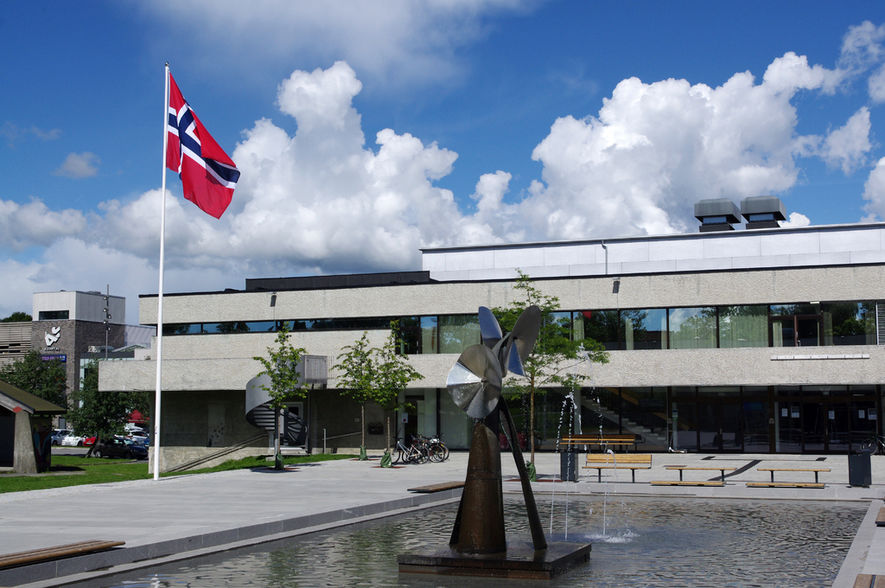 For our international audience ❤
28. november 2018 - 15. juni 2019
What's on at Ås kulturhus for our international audience?
The first Friday of the month (Feb-May) we have
LYTTELUNSJ
– or listen lunch - which is a really great way to get an infusion of wonderful classical music into your life. Take a lunch break with a bit extra – we supply the music (listen), you supply the food (lunch).
Do you sing or play an instrument? Come along to
ÅPEN MIKROFON I ÅS
– it's gotta be Norway's best Open Mic Night! (19th Jan, 23rd March, and 15th June)
Every month we have something for the kids!
Jazzkunst: The Ministry of Jazz and Ås Artists' Association invite you to an unique evening of combined sonic/visual experiences! With this live painting + jazz music experience you can see artwork made in situ as the work is informed by the energy of the jazz music supplied by a group of Ås' best jazz musicians. (February 2nd).
Creedence Storynight!
Ready for a trip down memory lane? The Creedence Clearwater Revival Experience is ready to take you there with fantastic reditions of all those great Creedence hits. (February 16th)
In Love with Musicals 2
:
If you love musicals as much as Harriet Müller-tyl does, then this is definately the concert for you! Harriet sings The Phantom of the opera, Les Miserables, Wicked, Show boat, Follies, Cats, My fair lady, and more! (February 8th)
Flygelfest!
Ås Arts and Event Centre is in dire need of a new Grand Piano. You can help this dream come true by coming to the fundraiser concert on the 1st of March or by 'buying' a key or three! (March 1st)
International Women's Day:
Every year on the 8th of March different local associations join together to mark this important day. Even though Norway is a trailblazer for women's rights there is still much work to do! If you want to have a say about how this event is arranged find @kvinnedagenAas on Facebook. (March 8th)
Varme vibber i vinterkulden
:
Ary Morias is originally from Cape Verde and he's all sett to bring the warm vibes of the tropics to Ås with up-beat rhythyms and catchy tunes. In this context 'to chill out' means to warm up :) (April 25th)
An imaginative story for everyone between 6-100 years about music's magical powers - a classic within classical music! (May 9th)
Våises: Eurovisjon
:
Are you a fan of the Eurovision song competition? Come along and hear Våises perform your favourite Grand Prix songs. (May 11th)
Skrattvatten
:
Norway's best a Capella ensemble! With fabulous harmonies, and great outfits Skrattvatten is ready to charm you! Put on your 50s dress and bryllcream your hair to a shine - join in the fun! (June 14th).
Hope to see you at Ås Arts and Event Centre soon!
Myfanwy Moore - Artistic programing.